Teamwork Essentials Series
AUD $1,452.00
Add to Cart

Synopsis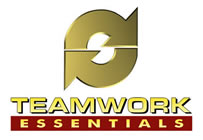 How can teams work better? How can they cope with change? What exactly is team building? What are the key communication skills that all teams need to master?
Teamwork Essentials is a four-part video series that analyses and demonstrates fundamental skills for teams in these four key areas. It will help team members develop their skills in communicating, presenting ideas clearly, managing change and reducing stress. This will ensure that teams at all levels of your organisation are equipped with the skills to achieve higher levels of performance.
Well-known psychologist and organisational development consultant Peter Quarry presents the key points, which are also dramatised in a variety of workplace situations.
To buy the WHOLE SERIES, click on the shopping cart above (no need to add individual titles to your cart). This series contains the following titles
Change Without Anxiety
Managing change and dealing with anxiety are two major challenges in the workplace today. People often go thr...
More...
Meetings Under Control
Many people find team meetings frustrating and unproductive. This video provides an opportunity to really al...
More...
Presentations Without Fear
Making a presentation is frequently a task people dislike, but it is a part of business life. Whether it is convinc...
More...
Package Description
Four videos with a PDF workbook/facilitator's guide on disc.
Recommended Audiences
Distributed in the following format(s)
Available in the following language(s)
Media Type
Video Recording
Featuring
Presentation Style
COPYRIGHT OWNER
ClickView
PUBLISHER
Seven Dimensions